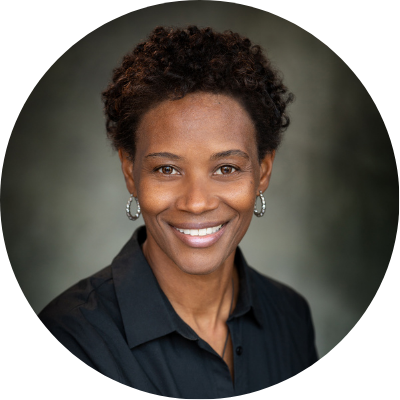 Stormy Trotter, PhD.
Capacity Builder 
Dr. Stormy P. Trotter  is a Capacity Building Consultant and Communication Strategist specializing in nonprofit leadership and effective change.  She has spent her career educating, advocating and serving her surrounding communities ranging from volunteer, staff member, and facilitator to Board of Director and Policy Maker.
Stormy has extensive experience in organizational management, board development, strategic planning, marketing & fund development, community relations, and DEI training.  She is well versed at approaching situations from multiple perspectives, creating action-oriented solutions and delivering fair & consistent practices.  Stormy is most known for her approachability, compassion & willingness to listen, tenacity in problem solving, ability to foster positive relationships and knack for producing favorable outcomes. 
Dr. Trotter is a current board member of The Alliance for Nonprofit Management  and when Dr. Trotter isn't working with nonprofit organizations, she can be found in the collegiate classroom teaching a variety of Communication courses as an Adjunct Associate Professor and Faculty Lecturer for Madonna University and Eastern Michigan University.
Stormy holds a Ph.D. in Media & Communication and Graduate Certificate in Women's Studies from Bowling Green State University; as well as a M.A in Arts Administration and a B.S. in Telecommunications from Eastern Michigan University.