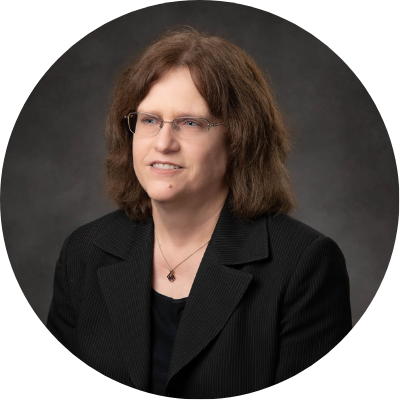 Anne Williams
Capacity Builder 
Anne is passionate about and committed to working and volunteering in the nonprofit sector. Anne brings over 25 years nonprofit governance and management consulting experience, nonprofit executive director experience, and nonprofit involvement as a volunteer and board member for countless nonprofit organizations throughout Michigan, the United States, and at the national level.
Anne's nonprofit expertise includes board governance, strategic planning, organizational performance and management, data collection and analysis, executive coaching, facilitation and presentation, and project management. Anne also has extensive experience working with higher education, corporate, and nonprofit sectors empowering organizational performance and excellence.
Anne holds a B.S. in Biochemistry, M.S. in Industrial Technology, a graduate certificate (MBA program) in Nonprofit Leadership and Management, and is almost complete with a Doctor of Education (ABD).