Improving Your Organization Capacity
Sometimes the difficult part about being part of a team or being a team leader is helping people learn to work together. A group of diverse people coming together to work on complex tasks and problems sounds ideal - until that group is frustrated, at odds and struggling to actually get anything accomplished.
Knowing and understanding communication and conflict styles, how you and others react under stress or frustration, what motivates  or de-motivates yourself and others. Your own (and your team's) strengths and weaknesses are keys to a thriving and enjoyable culture and working effectively and productively.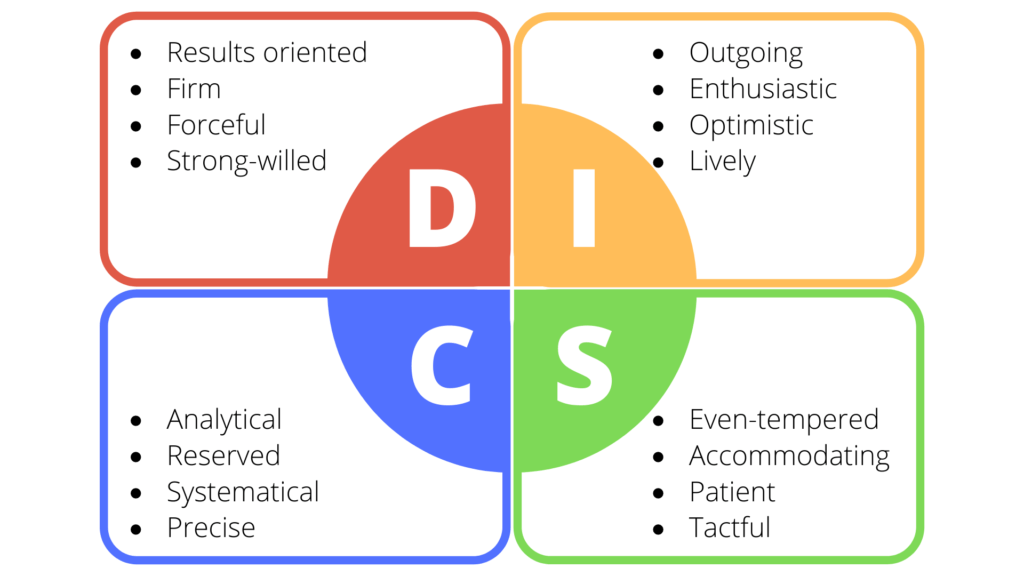 Improving working relationships, strengthening management skills, elevating leadership impact, or tackling conflict with a new mindset,  DiSC delivers insights and strategies to meet the unique needs of your people and your organizational culture.
The DiSC assessment tools and coaching services provides opportunities for teams and individuals to have:
In-depth self-discovery

Appreciation for differences in work styles

Strategies for successful interactions

Discovery of personal management styles

Insight into directing, delegating, motivating and building team

Strategies to support long term development

Simple and compelling leadership models

Insights to leverage strengths and overcome challenges

Self awareness around reactions to conflict

Understand the impact different conflict responses has on others

 
Interested in having your individual organization assessed in DiSC?
We offer multiple options for your organization whether it's 4 of you or 40. Email us today: [email protected]
---