Adverse Childhood Experiences (ACEs) Trauma Training on Zoom
Thursday, July 27, 2023
,
12:00 PM
-
3:00 PM EDT
Category: ACEs
---
This Event if Full, Click HERE to see a listing of our other ACEs event dates.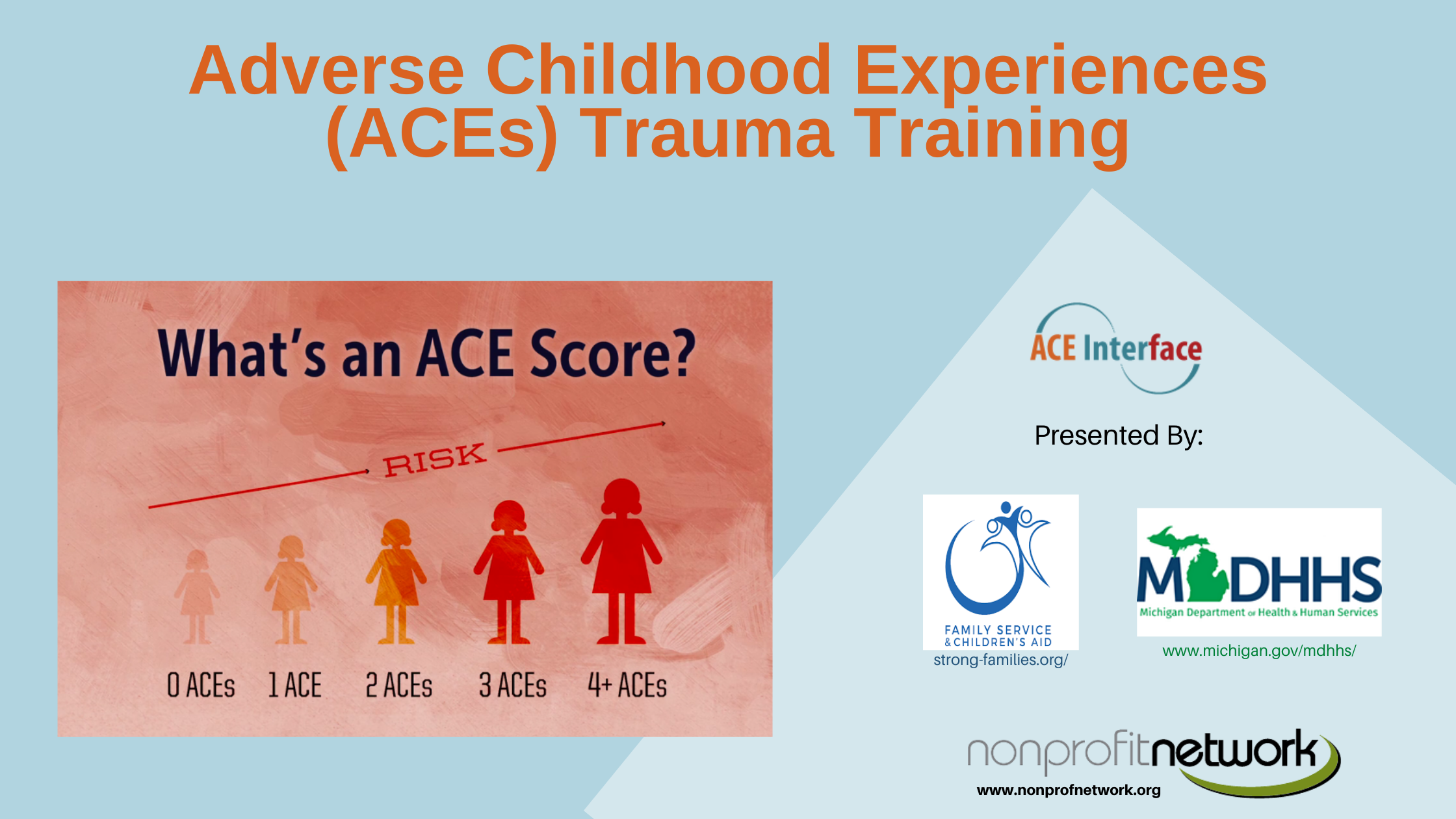 Jackson County DHHS, and Family Services and Children's Aid invite you to attend this FREE online training for community members
who support those that may have experienced childhood trauma.
Adverse Childhood Experiences (ACEs) are potentially traumatic events that occur in childhood. ACEs can include violence, abuse, and growing up in a family with mental health or substance use problems. Toxic stress from ACEs can change brain development and affect how the body responds to stress. ACEs are linked to chronic health problems, mental illness, and substance misuse in adulthood. However, ACEs can be prevented.
Session Agenda: July 27thth, 2023 from 12 PM until 3 PM online

Neuroscience and how Trauma Affects the Brain

Epigenetics - History and Trauma

Adverse Childhood Experiences

Resilience and Positive Childhood Experiences
Preventing ACEs can help children and adults thrive. The science and research show that children who have high ACEs, may face a life of risky health and social behaviors, chronic health conditions and even early death, without intervention.
This presentation will educate on ACEs and how each of us can make a difference moving forward and will educate the audience on how ACEs affect our population.
This ACEs presentation also includes information on brain development, epigenetics, potential interventions, and how to build resilience in the lives of our children and our communities. 
---
**Please be advised:
We would like everyone to be aware that this session will provide education on childhood trauma and doing this also requires that we each think back to our own childhoods.  This may cause stress or trigger some memories and feelings that are difficult.  The presenters will also speak to this at the beginning of the workshop. 
Click HERE to see a listing of all ACEs event dates.
---
Contact: [email protected]