Our Jackson Open House
Commonwealth Commerce Center
209 E. Washington Ave
Jackson, MI 49201

Thursday, October 05, 2023
,
4:00 PM
-
6:00 PM EST
Category: Networking
---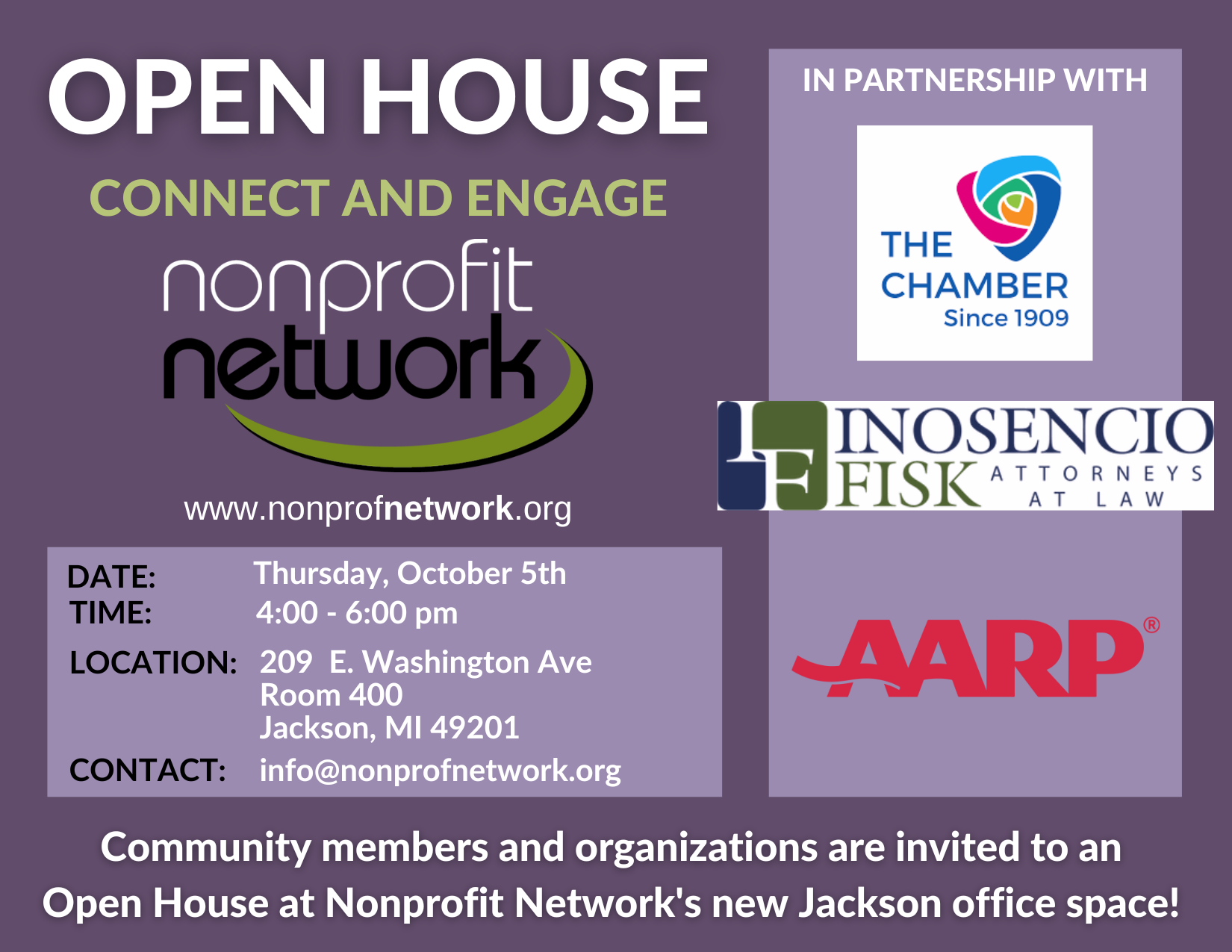 In celebration of Nonprofit Network's relocated Jackson office space to downtown Jackson, local organizations are invited to join us and our generous sponsors,
 AARP, Inosencio & Fisk, and Jackson County Chamber at our open house for networking with peers and partners.


You're invited! To a casual networking celebration at The Commonwealth Commerce Center | 4th Floor Room 400 | Tuesday, October 5th, 2023 4:00 - 6:00 pm.

(Please park and use the South Entrance door and South Elevator located next to the leasing office. On the south side of the building, just passed the MI Works SE entry door.)

Light refreshments provided. 


 

Office hours are by appointment at all locations.
Come connect and engage with your peers and our partners at our new downtown location!


---
Contact: [email protected]