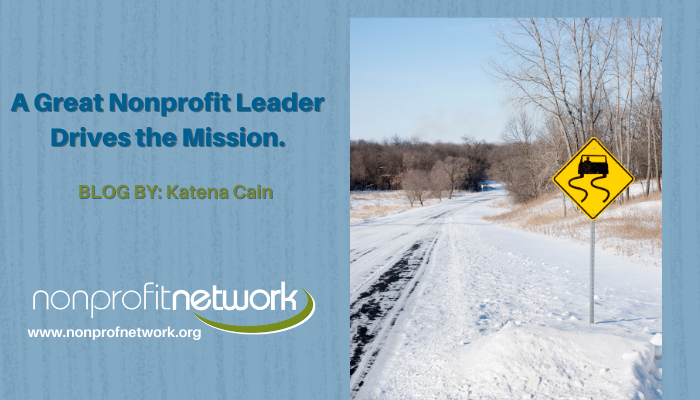 Katena Cain, PhD.
Nonprofit Management Consultant

A great nonprofit leader drives the mission down through the organization, upward through the board, and outward through the community.  They are also the organization's chief storyteller, brand advocate, brand guardian, crisis spokesperson, chief marketing officer, and chief fundraiser. To be effective in many of these roles, they must be authentic and be able to connect, collaborate, persuade, mediate, and negotiate with the best.
A great leader is also the ambassador for the health of the organization, both structurally and financially. This means they are responsible for building and maintaining relationships that enable the organization to flourish. They must recruit and retain the talent and supply the tools necessary to develop a strong infrastructure and a culture that builds morale.
A great leader is "tapped-in" to her board, staff, and the people they serve.  They are in tune with the social and economic conditions that affect the organization's mission.